Our Firm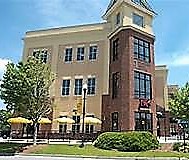 Capstone Insurance Inc. is a full-service financial services firm helping our clients pursue their financial goals. I believe you will be better able to identify your goals and make sound decisions to help reach them by our providing sound financial information. Please me if you have any questions about our firm or the range of financial products and services we provide.
We are a leader in provider exceptional Group benefits, with our relationships with the country's largest and more recognized insurance carriers and other industry leaders to provide a full range of employee benefits.
We are located in The Beaufort Town Center, on trhe 3rd floor.